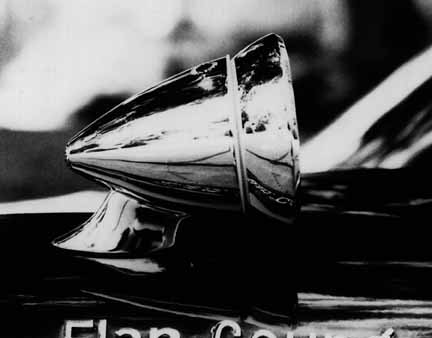 Talbot® Sport Mirrors are the only alternative for those who insist on originality and the finest quality parts for their cars, used on the finest automobiles in the world. They are unique, treasured by both racers and those with 100 point show cars.

Talbot & Co is dedicated to producing the finest automotive mirrors. These mirrors are a beautiful addition to any car. The workmanship is unexcelled and the finish is flawless.

While the entire line of Talbot® Sport Mirrors are visually pleasing they are also functional. Positively locked into position, the mirror is virtually vibration free. The mirror glass is the finest, a precision ground first surface glass element, with glare reduction and a slight tint. Flat and convex glass are available.

Three different mounting systems are offered to suit any need.
Talbot® mirrors are produced in limited quantities with 100% quality control. The finest materials are used for construction. The perfect mirror for your car. Only available from
Copyright © aardvark international 1996-2012. All rights reserved.

P.O. Box 509
Whittier, CA
90608 USA
562-699-8887..........Telephone
562-699-2288..........Facsimile
USA@talbotco.com .....E-mail
Problems with the site? e-mail Webmaster